Exaile port for Nokia N800
Summary
A port of Exaile Music Player for the Nokia N800 (the maemo platform). This has a lot more features than the built-in media player. It's beta quality at the moment. It works well enough for me. I've been using it regularly for the last couple of weeks.
Screenshots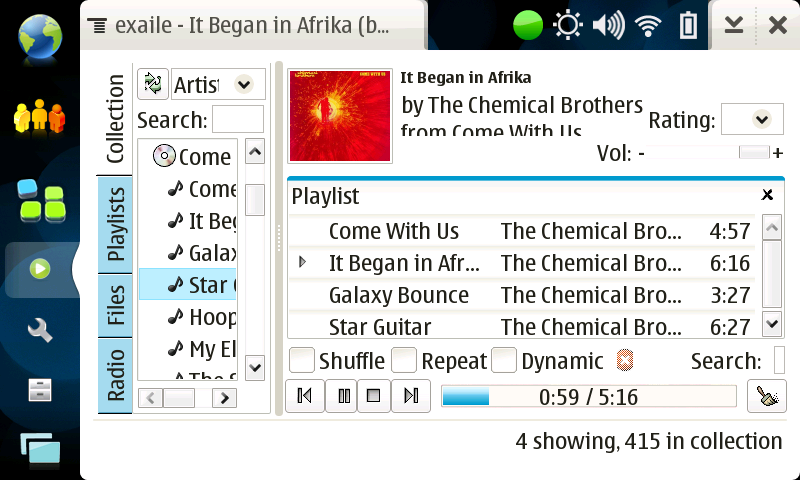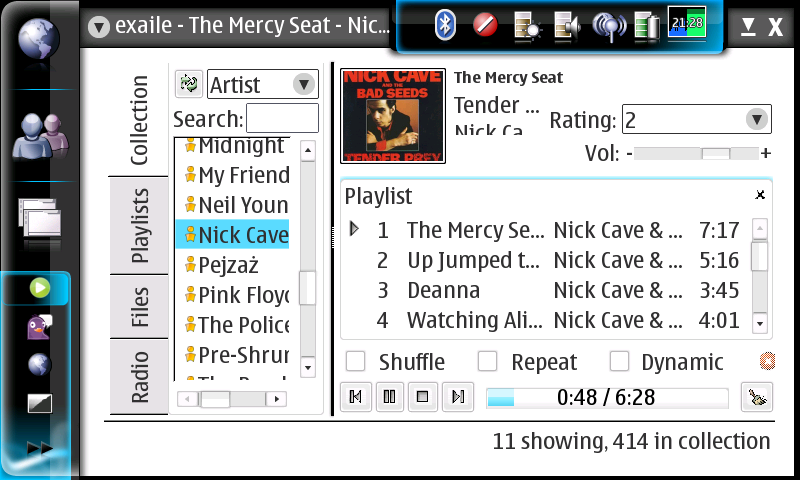 Latest packages
Features
Ogg Vorbis support (requires ogg-support package)
m4a support
mp3 support
Drag and drop playlist management
Seeking
last.fm AudioScrobbling support
Shoutcast streams
Album art
Track info on-screen display (OSD) popup
Playlist management
Hildon-ised interface
Todo
Add Replay Gain support (this will come for free with newer version of gstreamer-plugins-bad)
Fix instant messaging status notification
Add proxy support for AudioScrobbler
Add queuing of AudioScrobbler submissions while offline
Fix freeze on pausing a shoutcast stream
Fix .aac tag support
Improve interface
Add Nokia 770 support?
Blog
Check out Madabar.techblog for updates on what's going on with this port.
---
Tim Wegener
twegener at madabar com