I've made a new release of Exaile for maemo 4.0 (i.e. OS2008, chinook). This drops a bunch of backward compatibility patches needed for OS2007, and takes advantage of some gtk 2.10 features. Also, there was a bug in the gtk shipped with OS2007 that prevented activating items in the sidebar. This has gone away, so now there are more playlist actions available.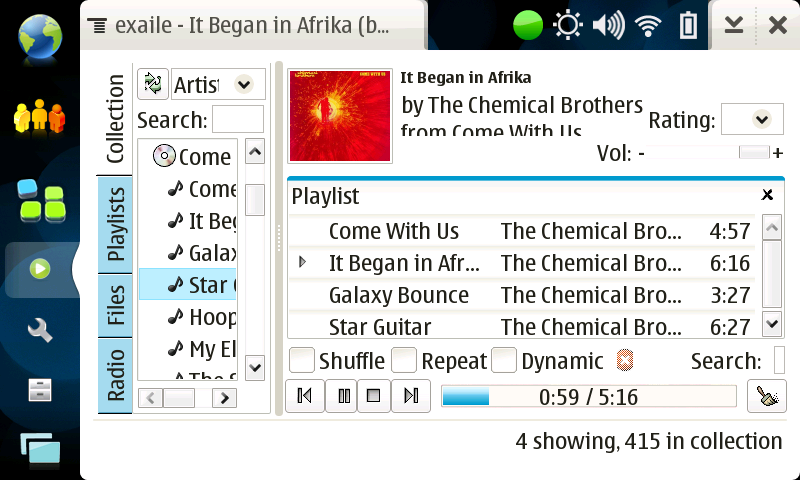 Note that the previous release won't work on OS2008 because the id3lib gstreamer element is called id3demux in OS2008.
If you are in need of a player that handles Ogg Vorbis, m4a and mp3 (among others) on OS2008 and has decent playlist management features and you are willing to put up with a slightly slow and fat app then Exaile for maemo may be for you.